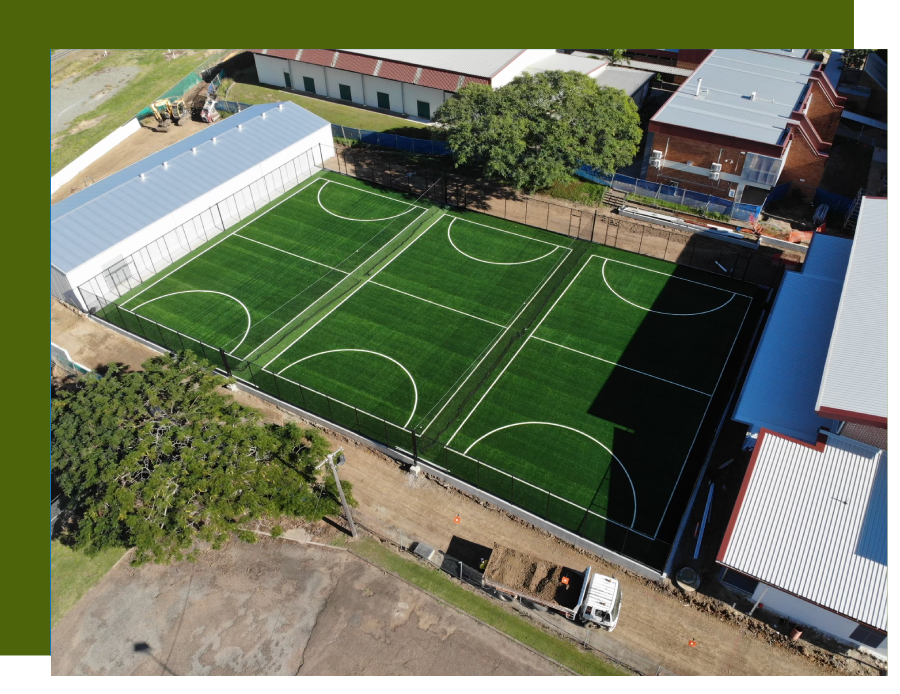 Building Backyard Courts With Top-Notch Quality
If you are planning on having a new court at your residential area or facility, you need to hire a contractor to build your court/facility. Hiring a professional sports court builder will ensure that you will have a high-quality playing surface/court that can last for years. At The Sports Court Builders in SEQ, we have the right solutions for you.
We build outdoor sports courts that have the right amount of space for you fit your needs. Our highly-skilled team take charge of all stages of construction as we make sure that everything is done seamlessly. Our full court building services include: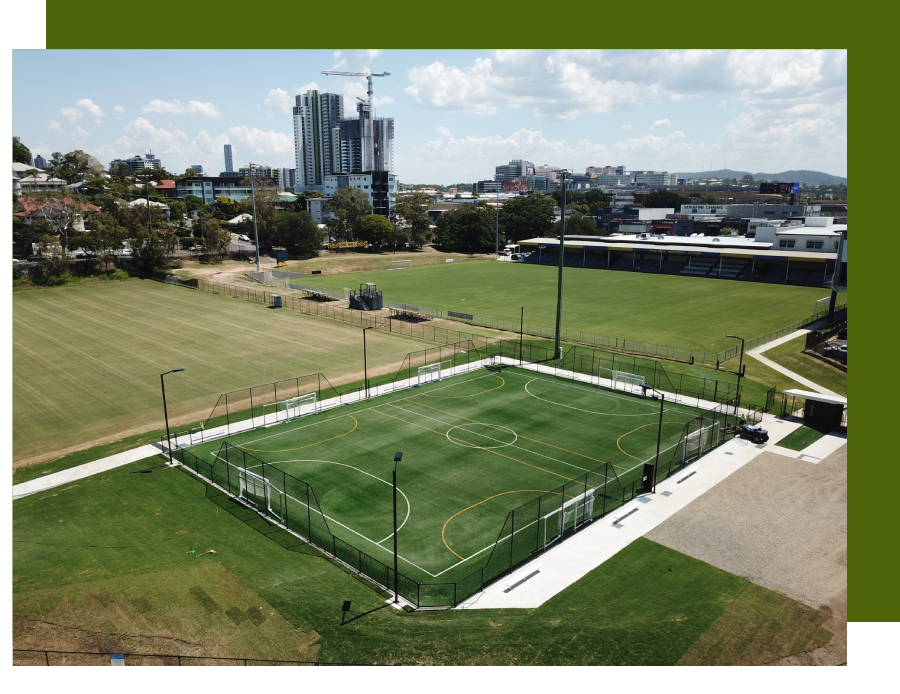 Some courts need some protection from those wild shots! Our nets for are to prevent balls from escaping and protect those plants and windows! We provide made-to-order black soft mesh netting that comes in a variety of sizes. These nets will give you peace of mind while playing.
Your safety is our priority, which is why our team is experienced in a multitude of fencing options. We install custom fences with a variety of layout and design options for optimal game play and aesthetics.
Like other outdoor areas, sports courts need to be maintained over time to extend the life of its surface. The Sports Court Builders has the right tools and equipment to repaint or re-grass your existing game field.
Soft fall surfaces are designed to minimise the chances of an injury by absorbing the extreme impacts of falling while playing. If you want a soft fall installed around your equipment or gym, we have a plethora of options for your needs.
To complete you backyard court, you need to have the right equipment to suit our Australian climate. We have access and knowledge to the best equipment available to suit your situation, whether it be slam dunkable basketball hoops, Australian standard netball towers or custom powder coated tennis nets. We have options for every budget!
Light fixtures are important to get the most out of the playing area. We can source and install lights for a full court, half court or just an over head game light for your basketball tower.
Create the Court of Your Dreams
Connect with us today so we can start working on your sports court project. We look forward to hearing from you.